New Patient Center
Welcome to LA Torrance Acupuncture Chinese Herbal Medicne
Payment options
What Can You Expect From Your First Visit?
What can you expect from your first visit?
First, enjoy our facility in which you will discover the true wellness lifestyle. We will show you the natural way to better health without resulting to the use of medications such as Zoloft, Lyrica, Chantex, and Alli. We are convinced that after one visit you will see why acupuncture and Chinese herbal medicine is the safe and effective alternative to surgery.

Within this site you may print off all of your patient forms and fill them out before you enter the office (see Patient Forms) so the doctor can begin with a thorough examination and assess your areas of concern, as well as carefully consider your health history. In order to make an accurate diagnosis, you may need bring x-rays of your area of concern or any other medical history record. Only after this initial examination, a recommended course of treatment will be offered. Based on the analysis of your initial examination, your treatment could consist of acpuncture treatment, massage therapies, rehabilitation, proper nutrition, herbs or formulas and Qi Gong.

We are thrilled to offer many different aspects of gentle Acupuncture care. Please take a moment to enjoy our website and get to know our incredible team of health professionals. If you have any questions, please click the Contact Us button above to reach one of our staff.
Consultation Forms
To ensure that your visit to our office is as convenient and efficient as possible, we are pleased to offer our forms for print and fill it out. The patient should print and completely fill out the Consultation forms to save time during your first visit.
The free Adobe Acrobat Reader is required to view these documents
For FREE Consultation please fill out this form. Thank you.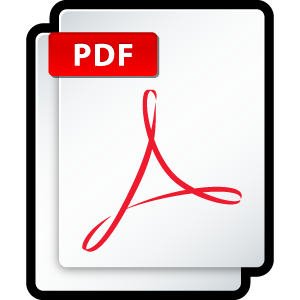 New Patient Forms to Fill Out
We ask that you arrive 15 minutes prior to your scheduled appointment time. Please print out, complete, and bring the New Patient Forms with you to your appointment. You may arrive 15 minutes prior to your scheduled appointment time, if your forms are completed prior to your arriva we could save more timel.
Unlike many medical practices we do not over-book patients. Therefore, it is very important that barring an unforeseen emergency, you call us at 310-316-5707 at least 48 hours prior to your scheduled procedure if you need to cancel or reschedule. This way we will have time to put another patient that is in need of care in that time slot. Feel free to contact us for health problems that you concern.
We look forward to serving your Family Wellness Needs and to meet you!
Payment options
GROUP OR INDIVIDUAL INSURANCE
We attempt to take out as much of the "insurance hassle" as possible for you. We'll happily telephone your insurance company to verify your coverage benefits. Please remember, however, that the benefits quoted to us by your insurance company are not a guarantee of payment, by your carrier. We will file your claim and await payment for 30 days. If your company pays the benefits they quote to us, the only services you will be responsible for are any non-covered services, deductibles, co-insurance and co-pays. Please understand that it is the responsibility of the patients' to know their coverage limitation, and that it does not dismiss you from charges incured for all services rendered. If you have any questions at all regarding you financial responsibilities at our office, please do not hesitate to ask. Our insurance clerk has years of experience and will be happy to assist you
PATIENTS WITHOUT INSURANCE
An increasing number of patients do not have insurance, or have plans with limited coverage, such as catastrophic policies. We realize that no one wants to build up a large bill. Therefore, we have several plans so those patients may receive complete care without undue financial difficulty. Of course we are always happy to accept cash, your personal check, MasterCard or Visa cards.
"ON THE JOB" INJURY (Worker's Compensation)
If you are injured on the job, your care should be paid for under your employer's Worker's Compensation insurance. You will need to inform your employer of the accident and obtain the name and address of the carrier of their insurance. If your employer does not provide us with this information, if a settlement has not been made within 6 months, or if you suspend or terminate care, any fees and services are due immediately.
PERSONAL INJURY OR AUTOMOBILE ACCIDENTS
Please notify your auto insurance carrier of your visit to our office immediately. Notify our insurance department immediately if an attorney is representing you. Although you are ultimately responsible for your bill, we will wait for settlement of your claim for up to six months after your care is completed. Once the claim is settled or if you suspend or terminate care, any fees for services are due immediately. Due to State and Federal guidelines, these policies are not eligible for our special offers
MEDICARE/ Medicare Replacement / Supplimentary Policies
Alternative Therapy, also know as Alternative Medicine, is currently not covered by Medicare. These therapies include homeopathy, naturopathy, acupuncture, holistic therapies, midwifery and herbal medicine. In addition, Medicare does not cover Complementary Medicine. Complementary medicine often incorporates the use of spiritual, metaphysical, and newly invented approaches to healing, as well as pre-modern medical practices.
You pay 100% of Alternative Therapy expenses.
SECONDARY INSURANCE
Please inform us of any secondary insurance you may have. We will assist you if you need help in filing.
Call 310-316-5707 For FREE Medical Initial Evaluation.